How could your phone system sound during the Christmas period? (PLAY ME BELOW)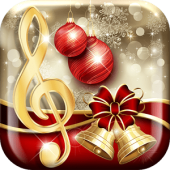 Update Required
To play the media you will need to either update your browser to a recent version or update your
Flash plugin
.
How will your phone system sound during the Christmas period?
Have you a message to convey to you callers?
Advise your callers of your Christmas closing periods. Remind your Clients and Customers to get orders in ahead of time and to get accounting resolved prior to your Christmas closing.
Have you any seasonal offers to promote at this time or year? Any Christmas offers you would like to have promoted on your phone system. Most importantly, wish your Clients and Customers a merry festive season and thank them for their custom throughout the year.
At Project Productions, we can make you phone system 'Merry' during the Christmas period. Our Royalty Free Christmas music, complimented with informative professional Voice Over messages will allow your business to both prosper and convey gratitude and well wishes throughout the festive period.
Its an innovative way of delivering information and marketing messages to callers whilst they are on hold during a call to any business, government department, charitable institution etc.
In short, if you have customers calling your business, they will inevitably be placed on hold at some stage, regardless of how well you value your customer service and how quickly you envisage your staff will answer that call.
70% of callers are placed on hold
UK average for time callers spend on hold during any call is 33.48 seconds
Why not use your own 'air time' to cross sell your products and services to your existing customers and warm leads……..they're already on the phone!
Does this apply to my business?
On- Hold Marketing is not just for call centres with call queuing systems (you are now number 6 in the queue and your call will be answered shortly). However, most Managing Directors / Owner Managers believe this solution does not apply to them.
Consider this….
Customer calls and call is answered by reception, caller asks to speak to John. Reception staff have a chat with John about who the caller is, what their needs are etc, John may take a few moments to review a file, an email etc and otherwise prepare himself to chat with the customer. In the meantime the customer has been on hold.
Customer calls and gets speaking to John immediately. Half way through the call, the customer asks some specific questions that John does not have the answer to 'at hand'. He places the customer 'on hold' while he reviews a file, email etc, so as to answer the customers query confidently.
You can see from brief examples above that literally any business, perhaps with even 1 or 2 members of staff could be using their 'hold time' as a marketing opportunity.
To outline the benefits of 'on hold marketing' to any business which believes it doesn't apply to them, we can easily undertake a 'Telecoms Audio Audit' whereby we can call the business in question, ask to speak to key personnel etc, record the phone call  and email the MD with our findings.
"Here's what you sound like today.. and here's what you could sound like"
Essentially we're confident that the decision maker will be surprised by our findings and interested to hear the 'call journey' from the customers point of view.
Free 'Telecoms Audio Audit'…why not?
Because people listen!
On hold marketing is the most closely targeted advertising you can get directly to your callers!
Enhances your corporate identity
 Improves the customer experience
Helps generate extra sales
 Promotes your services to a qualified audience
 Reduces perception of time actually spent on hold as the caller is listening to informative messages.
 Reduces caller abandonment
 Very cost effective when compared to newspaper and radio advertising.
Stay a step ahead of competitors, or alternatively 'don't get left behind'
Why Project Productions?
Northern Ireland's only on-hold marketing provider. "A Local voice for local business"
 (Keep it local / support local business). No 'Radio 4' English Voice artist to promote an NI business. We have access to the widest range of NI voiceartists amongst our competitors.
Tailored to your individual needs. We don't insist on managed contract solutions with regular monthly fees. We will produce a 'one-off' production for a one-off fee, or a managed contract with regular updates throughout the year if that's what the client wishes.
We do the work! We undertake all aspects of your project, from initial consultancy to delivery of final production to you, including liaising with your telecoms partner for implementation onto your phone system.
State of the art production studio, using industry standard equipment for composing and producing audio.
We really take the time to get to know your company first! We want to know what makes your business 'tick'. What products and services might your callers be unaware of, what products/services provide you with the best profit margin. What information could your callers benefit from hearing.  We're constantly commended for our script writing skills. We don't just say 'thank you for calling ABC company, why not visit our website, we have a facebook page etc'. We work with our client's to find a script that achieves tangible benefits to the client, with real
Services
Script Writing

"What product / service provides you with the best profit margin?" "What product / service might your customers be unaware of?" "What does your business provide which is over and above your competitors?"

Music Production

Royalty Free / Direct licence = NO added fees from 'Public Performance Licence' or 'Performing Rights Society Licence'.

Voiceover

 Professional Voice Artists (regularly used by Cool FM and UTV for voice work)find a tone and tempo to suit your message. You may wish to mix the talent on your production, making use of alternate male and female voices, youthful or mature for different parts of the script.
Access to voice talent agencies throughout the UK and Ireland, if budget is available for a 'Celebrity' voice

Project Management

 Liaise with your telecoms engineers to ensure efficient implementation to your phone system.
Royalty Free / Direct Licence explained.
Businesses who wish to play a 'pop CD' to their customers whilst on hold, or indeed any business which plays popular music as a 'public performance' must obtain 2 licences to play such music. PPL and PRS licences (see above). IE, a hairdresser who plays Cool FM in their saloon, must pay up to £300 per year to be able to play that music in public. A certain percentage of those fees is paid to Kylie Minogue, Coldplay etc, etc for use of their music in public. At Project Productions, because we write and produce the music and we are not registered with PRS or PPL, we can licence the music directly with the customer on a 'direct licence' basis. Therefore the customer does not have to pay any additional licence fees to PRS or PPL. This is usual however throughout the 'On Hold Marketing' industry and not a unique selling point with Project Productions, but definitely worth understanding when a customer asks if they need any additional 'Performing Rights Society' licence etc.
Some customers however, such as hotels, will state that they already have a PRS / PPL licence because they play Sky Sports, MTV, radio etc and won't get too excited about this added benefit.
On Hold Marketing….what else?
Out of Hours / Night Service – Just because your business is closed, doesn't mean you still don't have a message to convey. (Our office is currently closed, please call our 24hr out of hours service, please visit our website for further info etc, etc)
Auto Attendant – (Please press 1 for sales, 2 for support, etc, etc) Again, professionally recorded with the same Voice Artist that reads your 'On Hold Marketing' messages. Again, we can liaise with your telecoms partners to get those messages uploaded to the phone system.
Voicemail – Professionally recorded voicemail messages for key personnel
(you have reached the voicemail of **** please leave a message etc)
(Not really a big uptake on this, but worth noting)